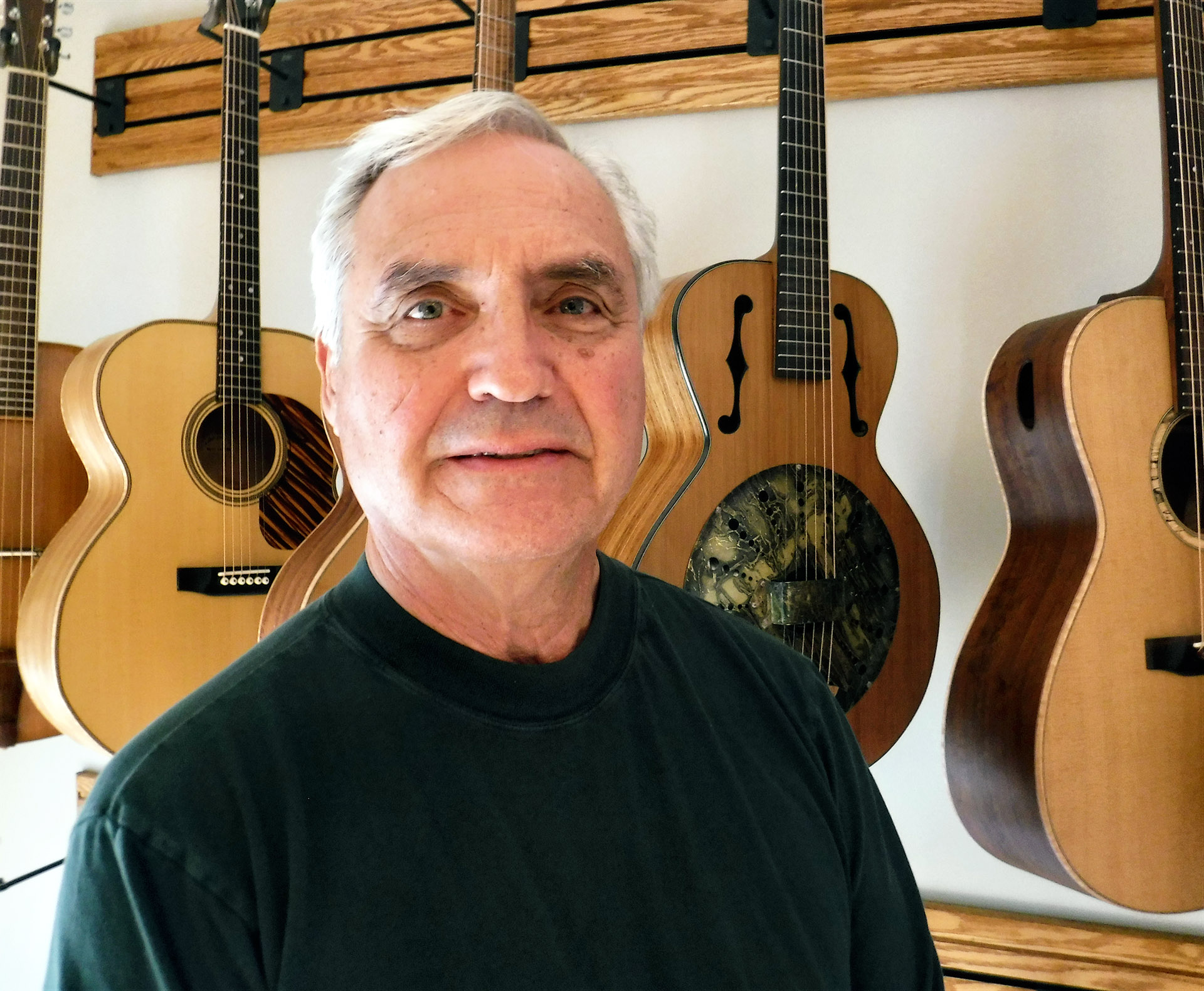 Meet luthier Russ Parker
Russ Parker is a retired District Chief from the North York/Toronto Fire Services. He built his first guitar in the late 1970's. In the early 1980's, he worked with noted Canadian luthier David Wren for two seasons on his days off from the fire dept.
Over the last few years, he has been utilizing a modified lattice brace system on both steel string and nylon string guitars that produces a powerfully voiced guitar. All guitars now feature a side sound port and an adjustable neck that can adjust the string action height with the simple adjustment of a machine bolt accessed through the heel of the neck.
While building and playing guitars is his main interest, over the years he has also made traditional archery equipment, longbows and recurve bows, a houseful of Arts and Crafts furniture, carved totem poles and masks, and made a number of Skin-on-Frame kayaks, canoes and rowboats at the Canadian Canoe Museum in Peterborough Ontario, Canada where he volunteers his time.